Hi, This is (will be) my Home Theater (HT) homepage. It pertains specifically to the equipment I have in my dedicated home theater room.
"HD since 2003"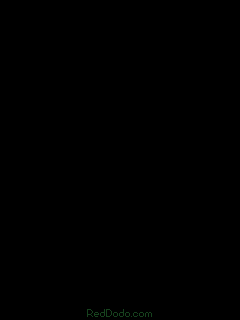 I see no reason to go to a 'real' movie theater anymore! ;) This is hardly the 'ultimate' home theater, but I think for the price the combination of equipment delivers a great bang-for-the-buck. I love the way it looks and sounds! It has not changed much since 7/2003 and I still love it! As of 12/2009 my media room consists of:
Samsung HLN507W - 50" HDTV 16:9 Television, DLP technology.
Samsung HD931 - DVD player, using DVI, and optical audio outputs. Dec 2009 moved it to another room and replaced it with a PS3.
Sony Playstation 3 (PS3 Slim 120GB) - As of Dec 2009 this is now the primary media and Blu-Ray player. Using component video and optical audio outputs
Zenith HD-SAT520 - HDTV Satellite Receiver, via DirecTV. Local HDTV channels via 10' OTA antenna. Using component video and optical audio outputs. Update, in Sept 2007 my Zenith quit working with Sat stations. DirecTV now provides their own boxes and forced me to take their receiver - the HughesNet H20-100 and replaced my 3LNB dish with a new 5LNB dish so that I can receive more HD channels when they make them available. My Zenith provided a better picture, the menus were faster and better, however the OTA receiver was not as good. Speaking of, the OTA receiver still works in the Zenith, so I can use it on a computer monitor (like my Samsung 24" widescreen) and watch local HD stations in 1080 ;).
RCA SVHS - VCR, using S-Video and composite audio outputs.
Dell Dimension XPS H266 PC - old computer (400MHz) Update in May 2008 I got a quad core PC so now the media room has my old Dell Dimension 8100 1.3ghz with Win XP Pro for browsing web, playing digital video and music on HT sound system. Connected to home network and DSL to access music/files/internet. Using VGA port set to 1280x720 (max TV resolution) and composite audio outputs. Update Dec 2009 parted out another Dell 8100 and now it has 1.5ghz, and 2x the RAM and HD space. I also use it to backup all the other PCs in the house.
Pioneer Elite VSX-41 - Audio/Video Receiver.
Sound Dynamics 300Ti series - Left, Center, Right main speakers.
Bose 301 - Direct and Reflecting tweeters, Left and Right surround speakers.
Velodyne VA-1012XII - Subwoofer.

I have not had a chance to take real pictures, but here are a few pictures / video I took in 2003 with my cellphone:
Video, Pic1, Pic2, Pic3, Pic4, Pic5.
Updates '07: Clearer pic, meet Erickon C545. Update '09: I like racing games. Update '19: New picture - Wow, 16yrs and media rooms are no big deal anymore. Mine still sounds awesome but OK the TV is old school but still works great and somehow is still on the original bulb!

Well - please drop me a line, and take a look around!
Take care,
Eric
---
[ Click here to return to my homepage ]